"

Wil & team, you produced a great film for our Foundation! Well done!" - Meghan C. Budinger, Aldrich Director of Curatorial Operations | The George Washington Foundation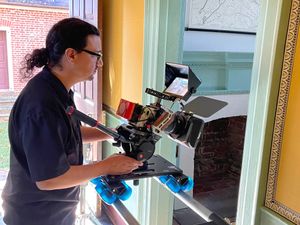 Film & Video Production
Gravatt Productions produces promotional films, documentaries, commercials, and music videos.

We also compose original music, write script and copy, and produce narration in our Virginia studio. 
We also have extensive experience shooting aerial drone footage. 

You can review our work on the links here.  
The George Washington Foundation approached Gravatt Productions to produce their documentary - and of course we jumped at the opportunity.
This film is shown in their Crowninshield museum to all visitors. 
We also brought in the world-renowned MUIR STRING QUARTET to record the soundtrack - "Opus 18 no. 1" by Beethoven. It was recorded live in the Kenmore Mansion. 
Our cinematographer Levi Magyar filmed this entertaining music video with the Wil Gravatt Band for "Lonesome Trucker" a song written by Wil Gravatt (ASCAP)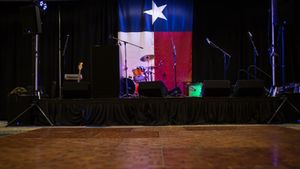 Our client Team Crucible offered a unique opportunity to film speeding automobiles on a raceway in Thornburg Virginia (Dominion Speedway) over a three day shoot.
We used drones, car mounted-cameras, night-vision, and our RED 8K Digital Cinema camera. This was indeed an exciting shoot!